Every young person should experience the world beyond the classroom as an essential part of learning and personal development, whatever their age, ability or circumstances.
Learning beyond the classroom is the use of places other than the classroom for teaching and learning. It is about getting children and young people out and about, providing them with challenging, exciting and different experiences to help them learn.
It is about raising achievement through an organised, powerful approach to learning in which direct experience is of prime importance. This is not only about what we learn but importantly how and where we learn. It is not an end in itself but rather a vehicle to develop the capacity to learn. Good quality learning beyond the classroom adds much value to classroom learning.
Educational Visits 2023-2024
EYFS Allotment Visit
We loved our first trip out to the local allotments. The Early Years children walked sensibly and safely, were very polite and well-mannered with the public, and even impressed Bruce at the allotment with their knowledge. We ended the day with a play in the park.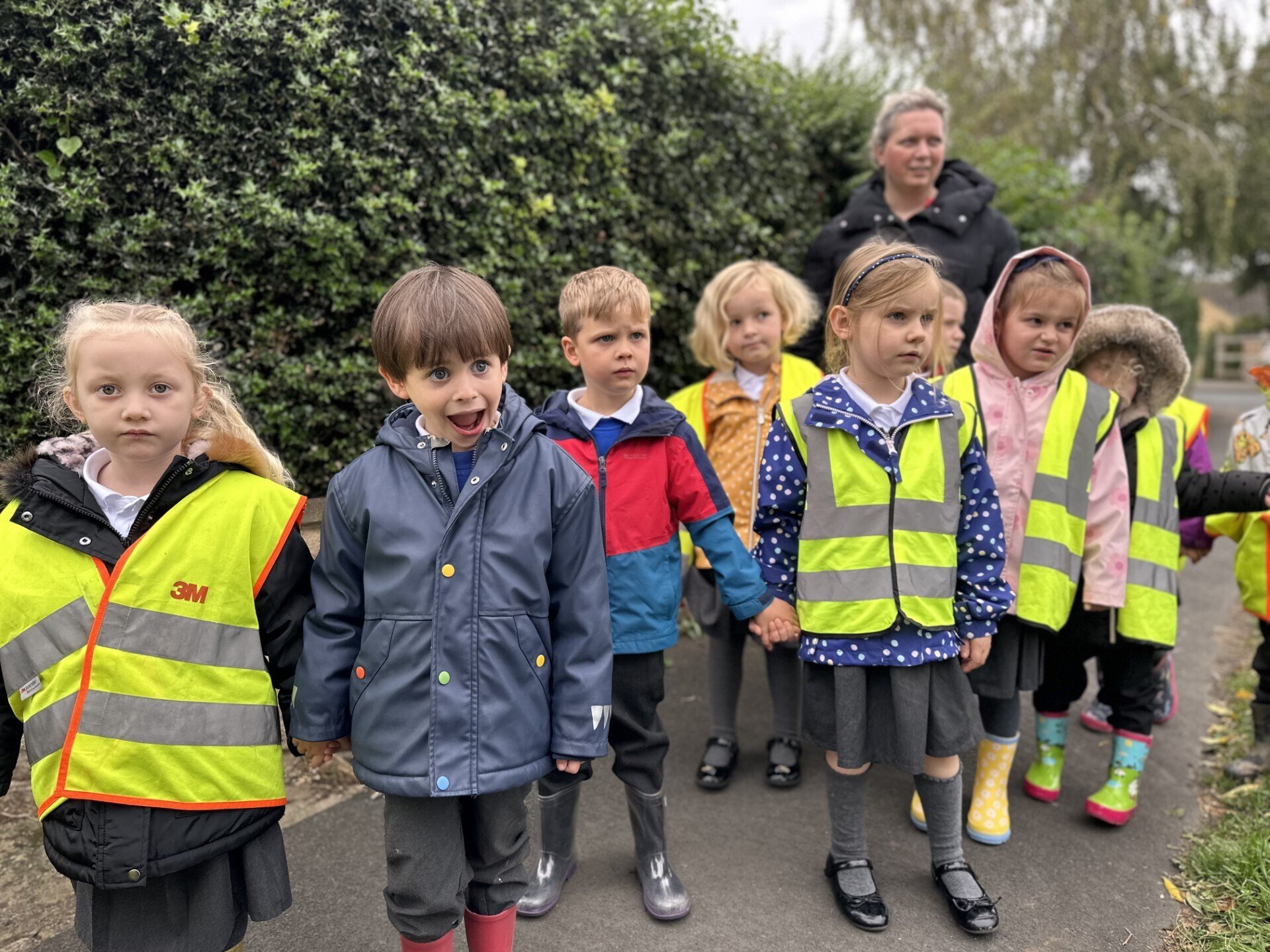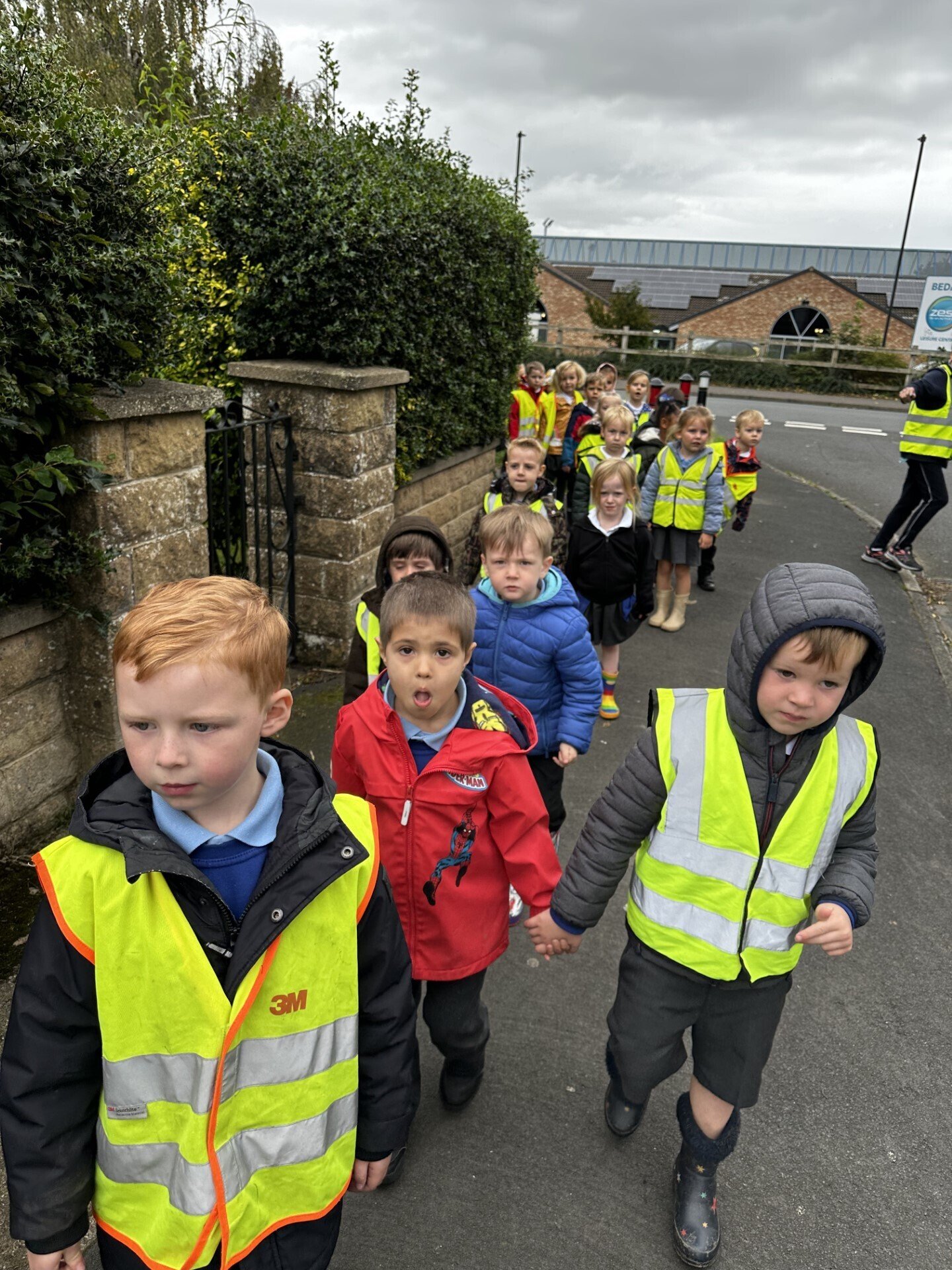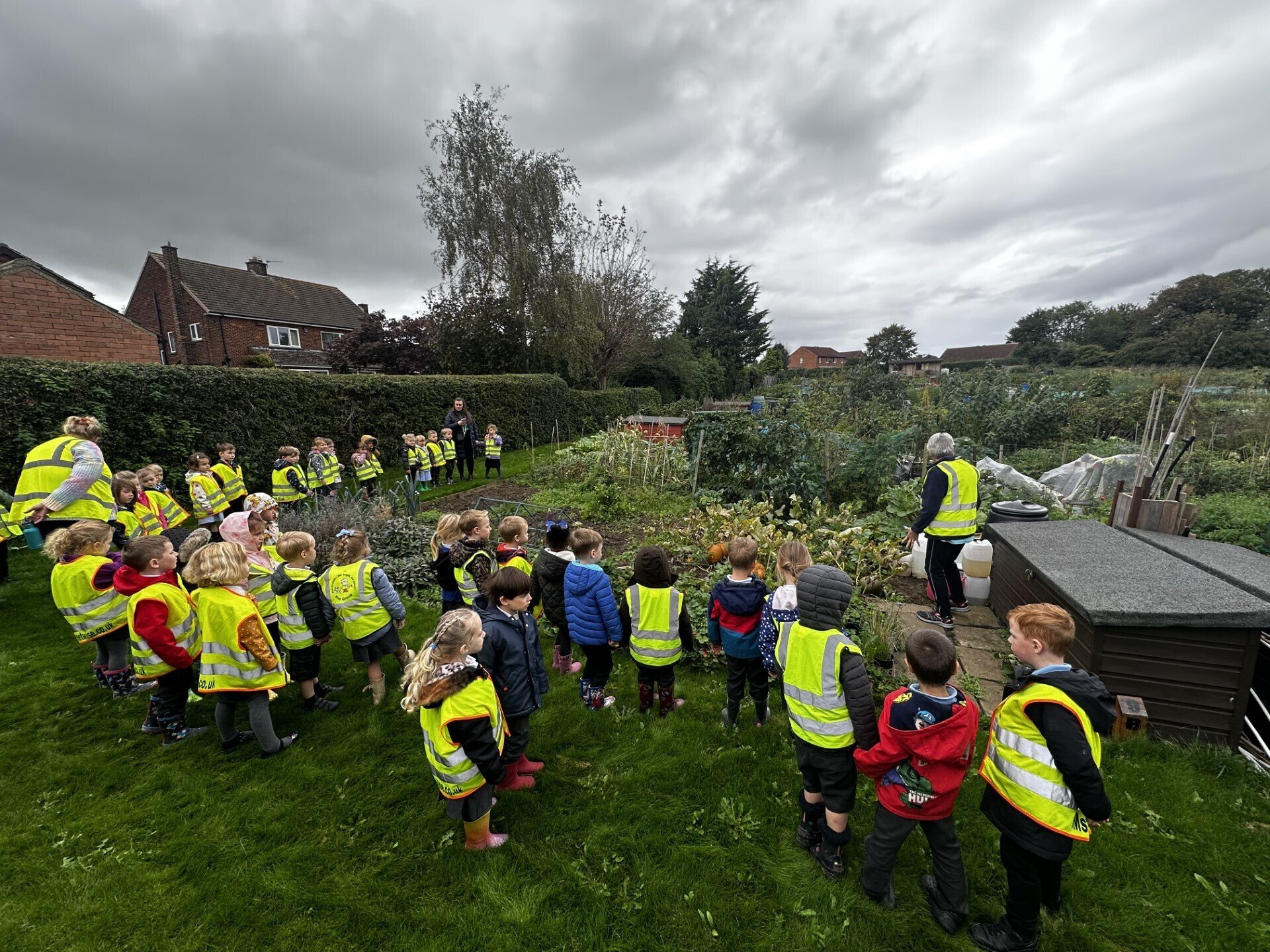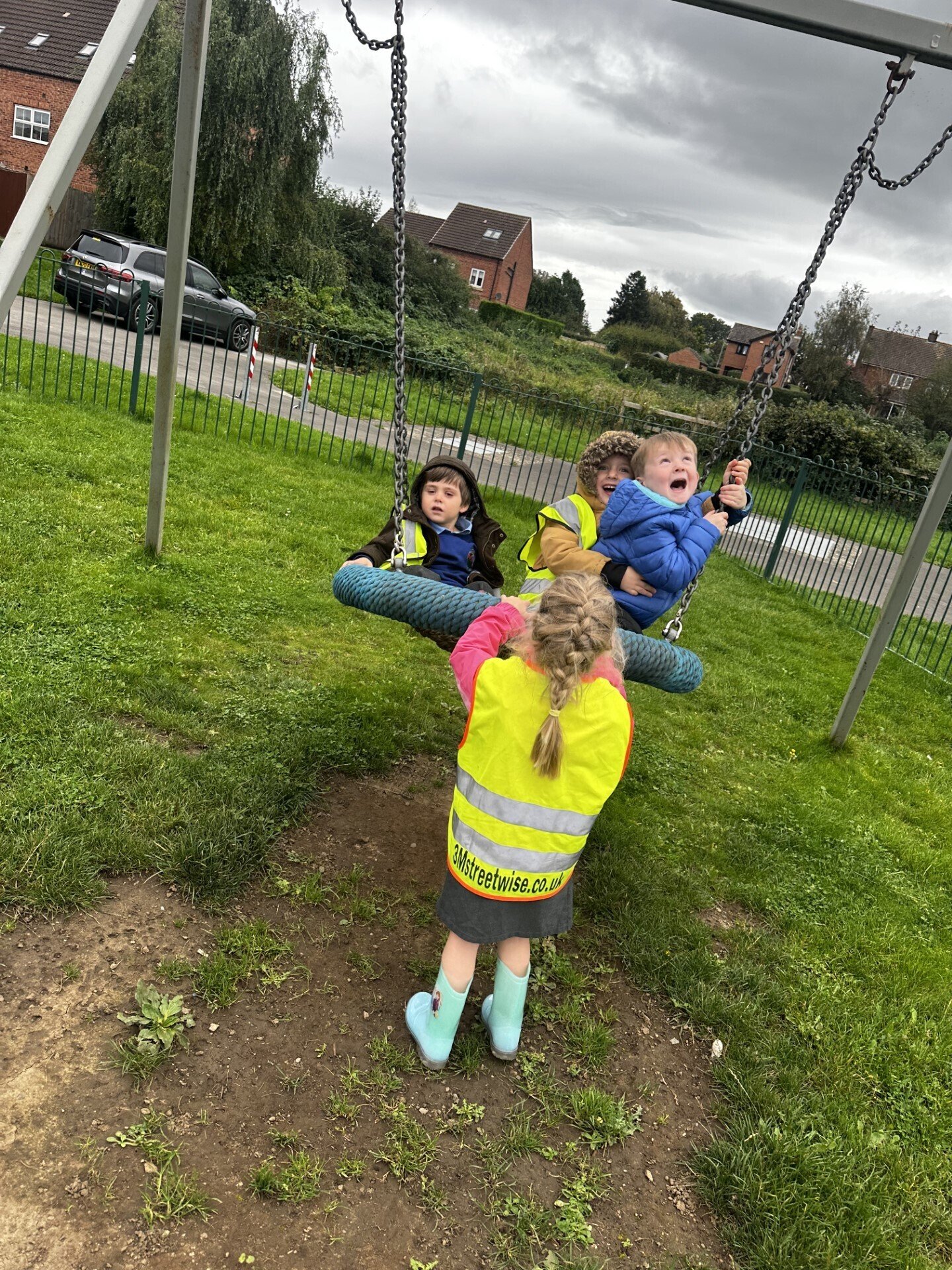 Fountains Abbey
What a fantastic day Year 2 had at Fountains Abbey today. They behaved so well, listened carefully, and have hopefully come home with lots of new facts and information to tell you. We will carry on our learning about Fountains Abbey in our History lessons this half term. Can your child remember how many baths a year a Monk had?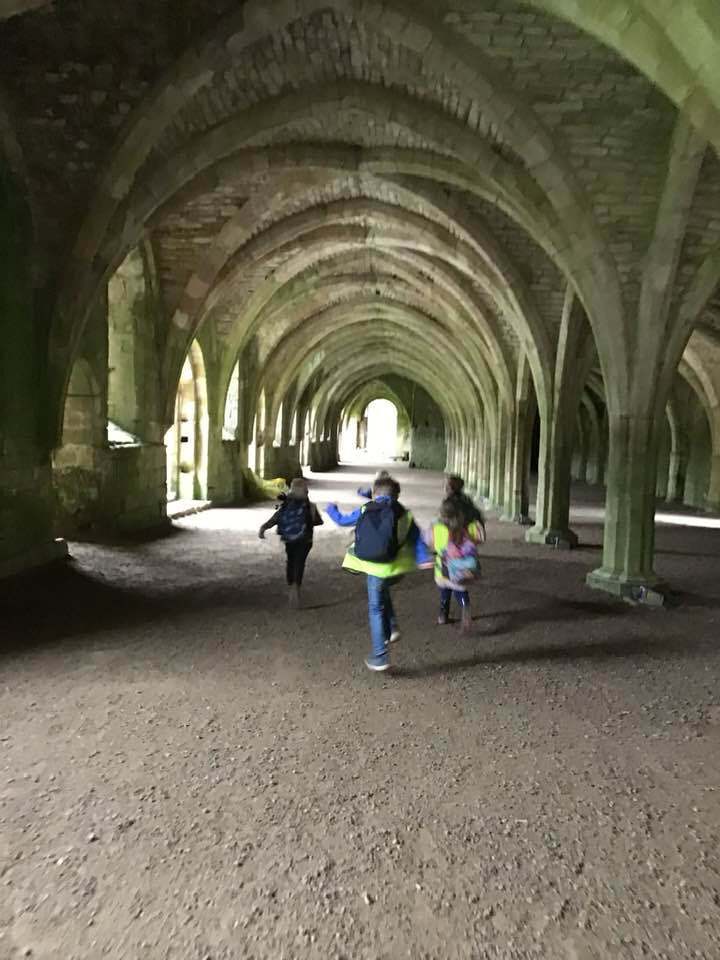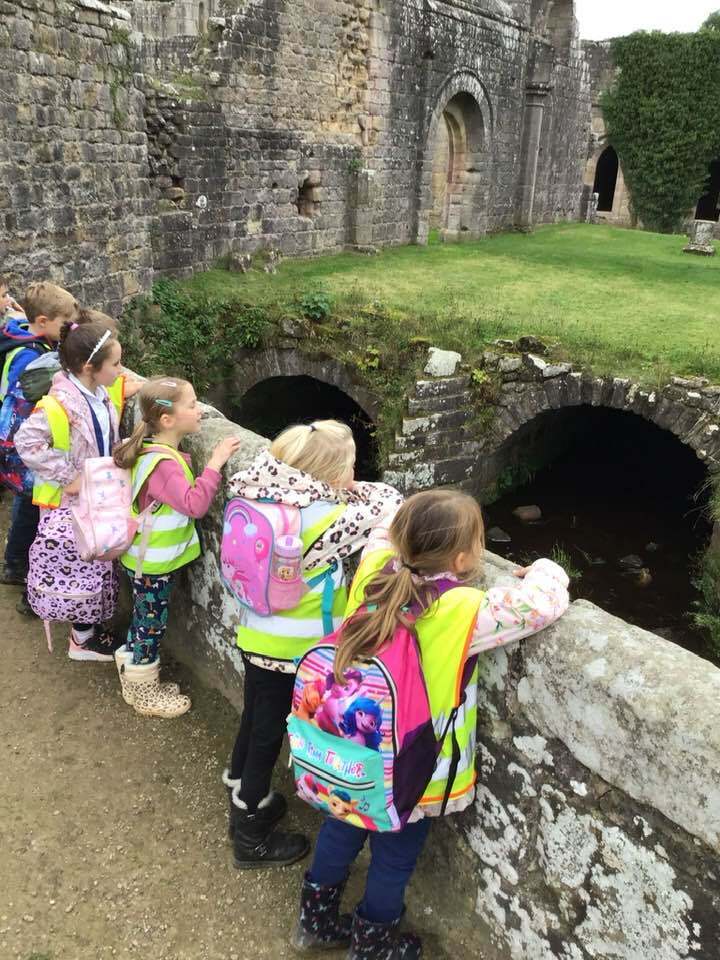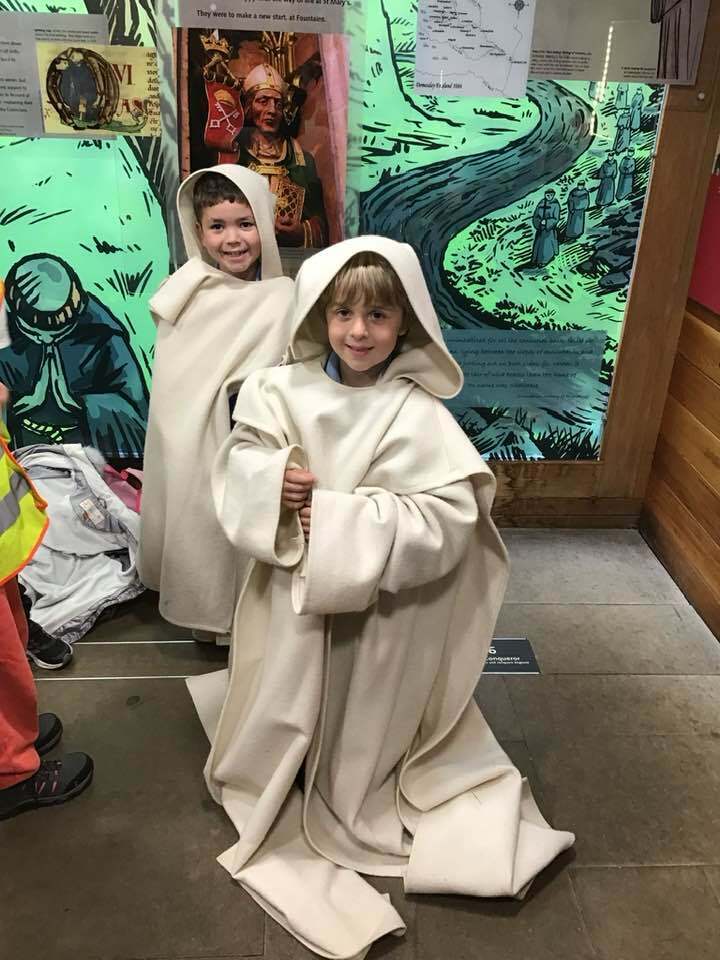 River Swale Visit - Reeth
What a wonderful day to walk beside the dynamic River Swale
Year 5 thoroughly enjoyed carrying out fieldwork activities to support their geography work in school. We have identified key features of the river including tributaries, meanders, and ox-bow lakes, and investigated the varying speeds of the water across a stream using dog biscuits! We had many lovely comments from members of the public about how polite and well-mannered everyone was - well done Year 5.